Ad blocker interference detected!
Wikia is a free-to-use site that makes money from advertising. We have a modified experience for viewers using ad blockers

Wikia is not accessible if you've made further modifications. Remove the custom ad blocker rule(s) and the page will load as expected.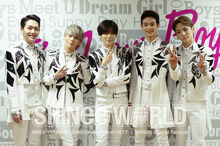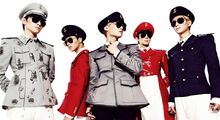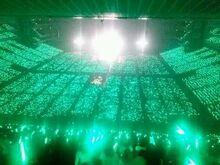 Le groupe SHINee (샤이니) formé en 2008 est constituer de 5 membres Coréen :
Onew -> Lee Jinki, né le 14 décembre 1989, c'est le Leader du groupe.
Jonghyun -> Kim Jonghyun, né le 8 avril 1990, c'est le Chanteur principal du groupe.
Key -> Kim Kibum, né le 23 septembre 1991, c'est un très bon Chanteur, Rappeur et Danseur.
Minho -> Choi Minho, né le 9 décembre 1991, c'est le Rappeur principal du groupe.
Taemin -> Lee Taemin, né le 18 juillet 1993, c'est le Danseur principal et le Maknae du groupe.
Le fanclub se nomme SHAWOL une combinaison de SHINee World. La couleur officielle du groupe est Pearl Aqua Blue (bleu perle).